The Middlesex Hospital Site
The site on Mortimer Street where our great hospital stood is now a collection of prestigious homes, office space and restaurants.
There is a thriving and busy community of people who live and work in the Fitzrovia neighbourhood around Mortimer Street. The open space in the centre of the Middlesex site is now known as Pearson Square, it provides local people with a pleasant area to relax in during lunch hour breaks. There are cafes and a restaurant and benches alongside the small physic garden.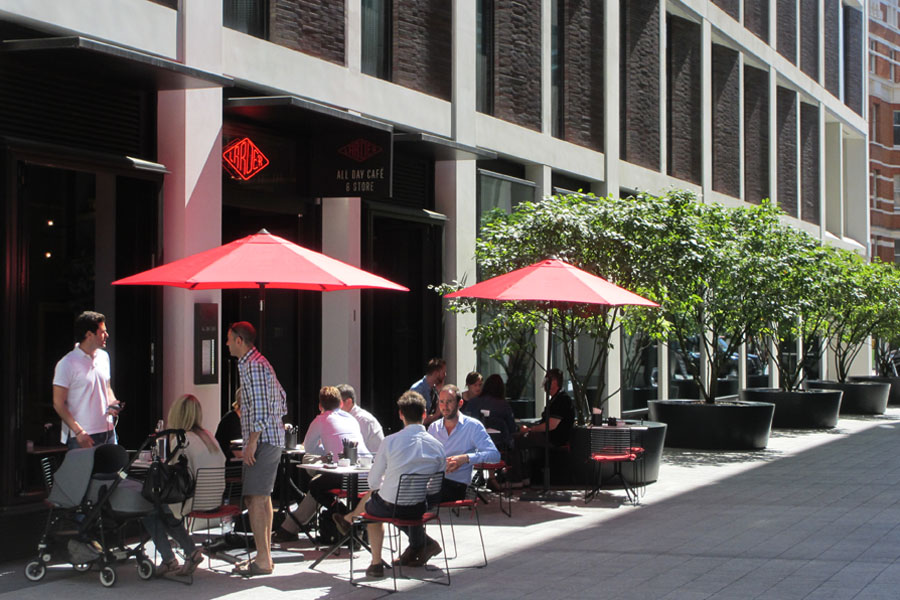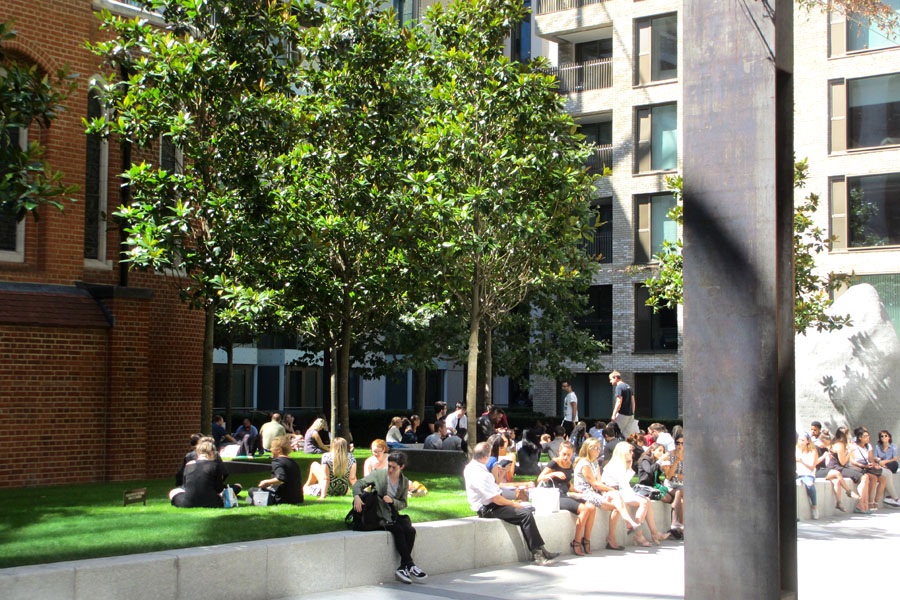 In 2020 new signage was installed celebrating the existence of The Middlesex Hospital.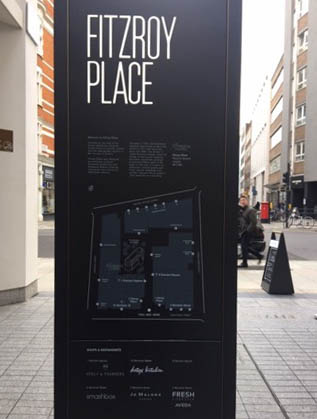 Welcome to Fitzroy Place.
Situated on the site of the former Middlesex Hospital,
Fitzroy Place is centred around the first new garden square in W1 for over a century.

Fitzroy Place was designed by architects Lifschutz Davidson Sandilands and Sheppard Robson drawing inspiration from Fitzrovia's Edwardian identity.

Founded in 1745, the Middlesex Hospital was moved to Mortimer Street in 1757 and remained here until 2005.
The Grade II* listed Fitzrovia Chapel, once the chapel to the former hospital, has been exquisitely restored
A stunning hidden gem in the heart of the city, it is open for reflection, cultural events and hires, secular weddings and wonder.
Grayson Perry called it:
'This jewel-box of a building'
On the site of the Woolavington wing, fronting onto Cleveland Street there is now an off shoot of the National Hospital for Neurology and Neurosurgery which is part of UCLH. This is a specialist Pain Centre, the multi-disciplinary team includes physiotherapists and psychologists as well as doctors and specialist nurses who treat all kinds of pain including long-standing pain.
The former Middlesex Hospital Chapel, all that remains of the hospital, is now the responsibility of a committee of Trustees. The aims of the Trustees of the Fitzrovia Chapel Foundation are for the chapel to become the heart of the community; to be an accessible, welcoming place where people can meet and enjoy events. Events open to the general public as well as private hiring's take place there throughout the year. Some details of events can be found at 'Noticeboard'. The Trustees are also responsible for maintaining the Chapel in good repair.