The 2019 Middlesex Hospital Celebrations
The last weekend of August 2019 saw Middlesex alumni coming from all over the world to gather together, to renew friendships and visit old haunts.
An all-day symposium took place on the Saturday at the Institute of Education. Ten presentations pulled together long forgotten memories. Dr Nicholas Cambridge, Chairman of the planning committee opened proceedings with a light hearted talk on the history of The Middlesex Hospital from its origins in Windmill Street in 1745. His illustrations included a photograph of the demolition of the old hospital in the 1920's where, with scant regard for health and safety, a bareheaded workman stands on a high wall with a pickaxe, which produced a great laugh. He said that the social life of students was important and a picture of a disco in the 1950's also produced amusement. His talk formed a base from which the other speakers expanded.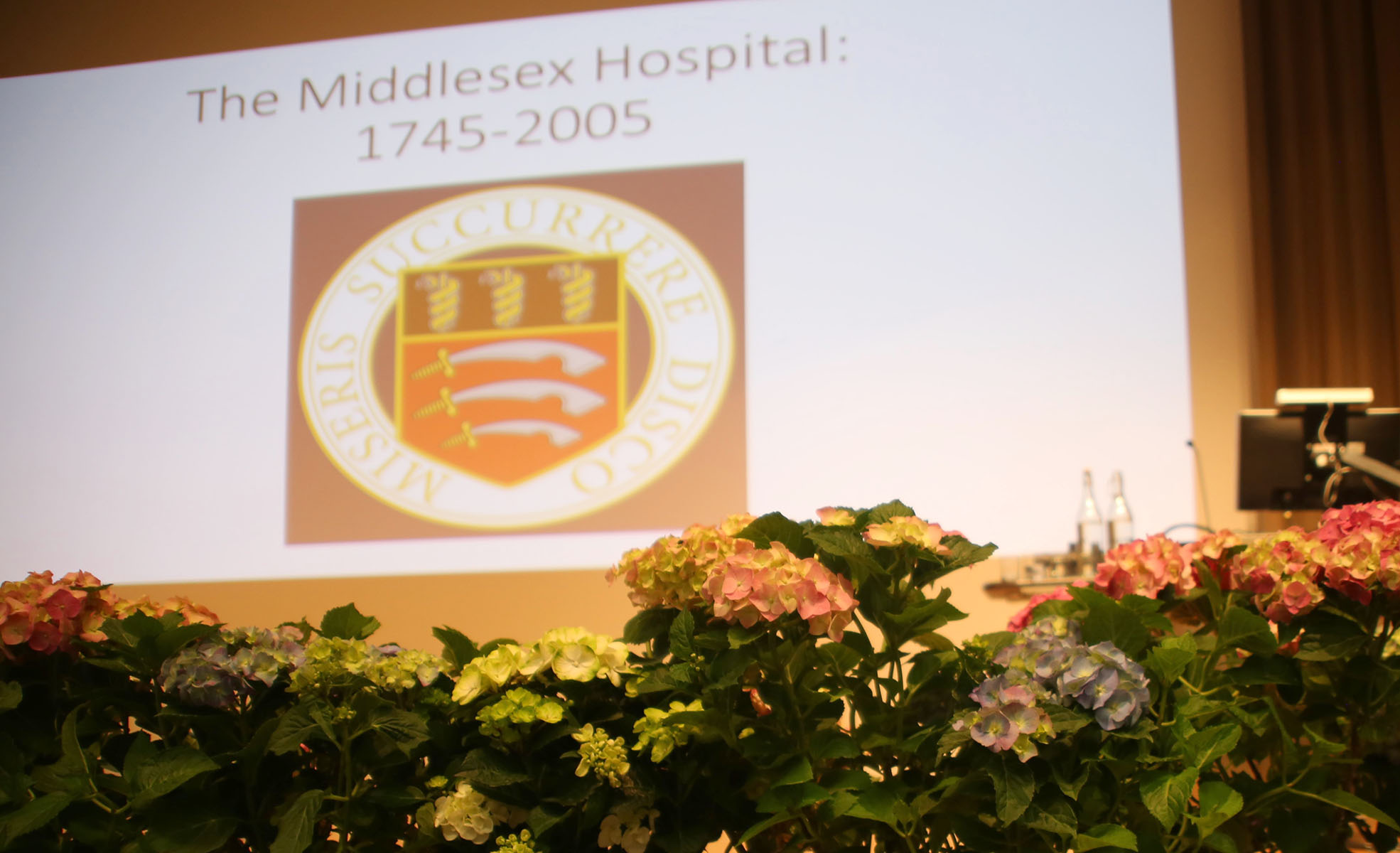 The talks were wide ranging and included highlights of the great contribution that The Middlesex Hospital had made to the advancement of medicine. They included nursing history, physiotherapy, radiology and also a global perspective of current initiatives in developing countries. There was much nostalgia and the day closed with a talk from a member of the planning committee who, by an amazing coincidence, turned out to have been the very last patient ever to be treated in The Middlesex Hospital.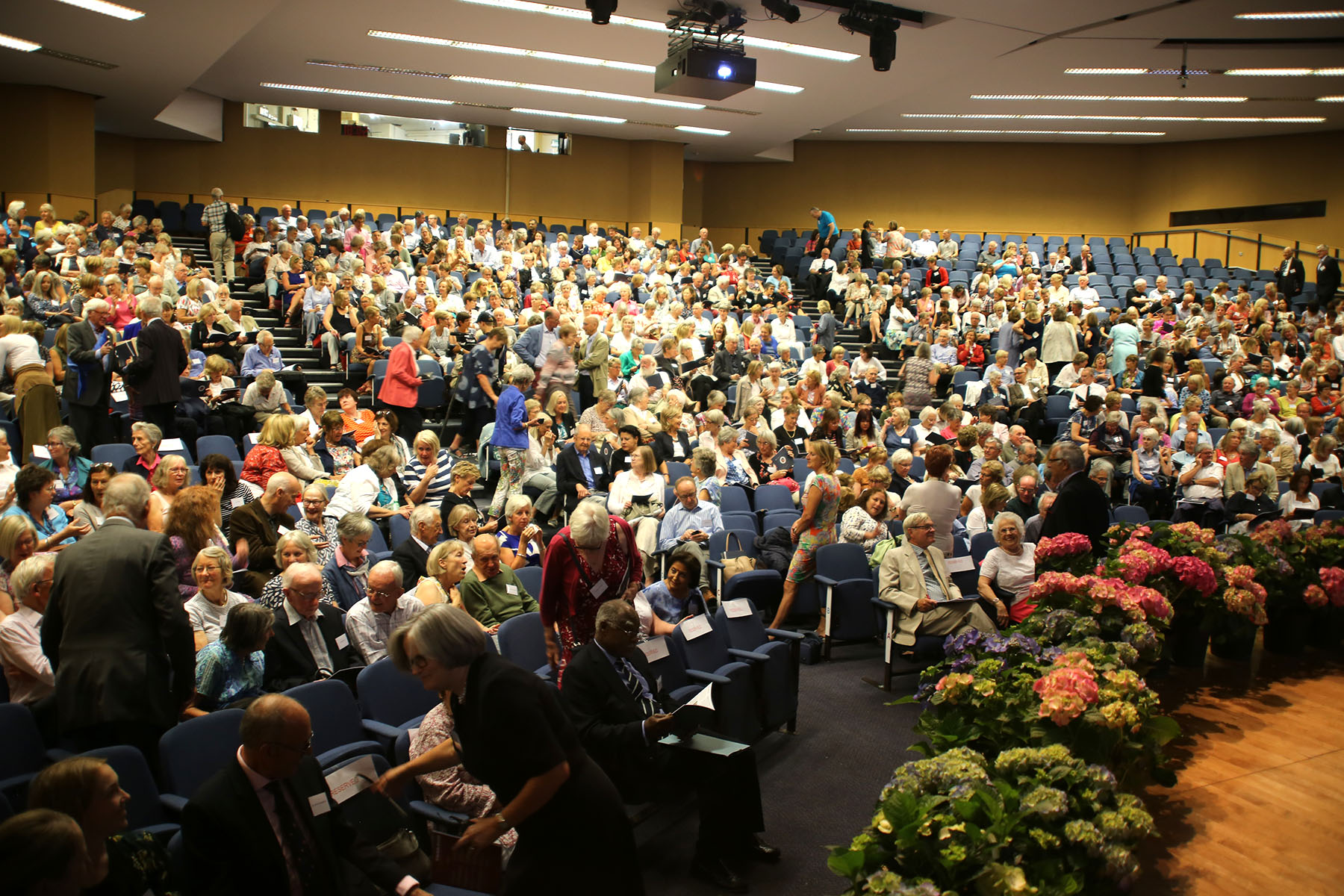 The gala dinner in the evening was also full to capacity with over 500 attendees. The wonderful feeling of conviviality continued in the grand surroundings of the Connaught Rooms and the highlight was a vintage performance by The Manic Depressives.
It was evident throughout the day that the feelings of friendship and loyalty are as strong as ever.
A video of the symposium can be accessed here; www.themiddlesexhospital.london, together with further information on the weekend of celebrations commemorating The Middlesex Hospital.